Hacketstown Fire Service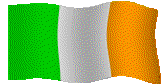 Hi there, you are now entering the site of the
Hacketstown Fire Service ,County Carlow (Ireland)
and hopefully by the time you have finished
viewing it,you will have small insight to the job we do.
Hacketstown is situated in the northern part of the
county near the Wicklow border.It is one of four
stations in county Carlow, the others being Tullow ,
Bagnalstown and Carlow town itself.
This is my tribute to the people who risk
their lives every day to save property, friends,
neighbours, and total strangers and never
get the recognition they deserve.
So sit back in your chair
and relax and spend some time looking
round my site.I hope to add more photos
and information in the future as this site is
always under construction.If you would like to
add photo's or information please contact me.
Take a minute or two to sign my guest book
and let me know what you though,nice or
other wise.

This site has been visited
times.
Designed and created by

Eddie and Karen.Last modified 12-08-2000.